Transport and Logistics
Common career choices in the transport and logistic industry include inventory clerks. Information technologist, logistics manager, distribution manager, and freight broker. The industry also includes sub-specialties related to manufacturing, business administration, Transport and Logistics, information technology, engineering, statistics, and information management. Some careers require previous college experience, while others do not. There are also positions available in the transportation and logistic industry. For those with no previous educational background in the field. Those interested in becoming shipping or logistician may be considered for these open positions.
Also Reead: Transport and Logistics Services In Canada
Transport and logistician positions
The majority of employees who work in the transport and logistician positions are required to have a high school diploma or its equivalent. In addition, many employees need to possess some type of general business experience, as well as a specialized kind of coursework in a related field. For example, students who successfully pass the core classes required for a course in logistics can expect to pass the necessary exams required to take a basic class in freight brokerage. After successfully completing the coursework, most students will enter the workforce as freight brokers.
As part of its responsibilities, transportation management is required to formulate a logistics business plan that includes an inventory of all goods that will be transported, their expected destinations, a description of the transportation process, forecasted loads, as well as projected profits. Other responsibilities include coordinating all transportation processes with vendors, carriers, and individual shippers. Transportation managers are responsible for the safety, security, protection, as well as control of all goods during transit. Transportation managers are also responsible for the transport of hazardous and radioactive materials.
Distribution systems
A large part of the logistics sector includes the design and creation of distribution systems that will support the transport of goods. These include the design of the point of sale retail systems, the design of the production processing plants, and the design of the distribution systems. The supply chain management also includes such matters as the design and development of the supply systems, the tracking of deliveries and returns, as well as the labeling of products.
Also Read: Benefits of Hiring a Project Logistics Firm
A freight transport chain
Freight transportation is the transfer of cargo from one location to another, either for delivery within a single country or for international travel. A freight transport chain can comprise a series of transportation processes, such as surface transportation, air transport, ocean freight transport, rail transport, truck transportation, or the distribution of goods by trucks, rail, or water. Distribution, as a whole, encompasses the movement of goods in large quantities over long distances. Distribution should be consider when looking at the logistics chain. Since it is the largest factor in determining the volume of goods that need to be transported and delivered.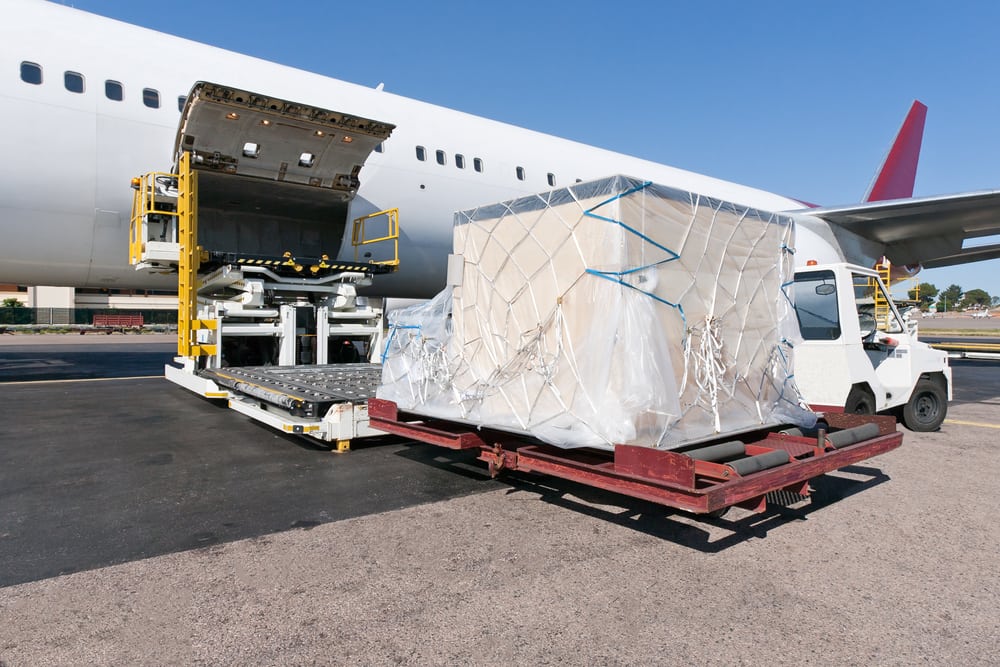 In transportation, the movement of goods along the supply chain produces the demand for transportation. A great supply chain creates a profitable market for distributors. Additionally, a smooth supply chain facilitates expansion. For example, in air freight transportation, when there is a large need for transportation between two points. The cost of transporting the goods increases due to the increased speed of the transport mode. The same is true in land transportation due to the increase in speed limit imposed by highways.
Airfreight providers company
On the other hand, the existence of competition among shipping companies. Airfreight providers, trucking companies, rail companies, etc. Forces each transportation system to update its pricing structure and services in order to remain in the business. Therefore, the prices of transportation systems do not stay static throughout a supply chain's life cycle. If a particular transport system is force to change, there may be negative effects on other transportation systems. Additionally, changes in transportation infrastructure require the transportation system to update its infrastructure so that everything continues to Digital marketing solutions run smoothly. In short, there are numerous interactions among different aspects of a transport and logistics system. That all have a profound effect on the process. Thus, even if the supply chain is extremely complex. It can still be effectively manag through the use of supply chain software.