PA has more than 9 million licensed drivers. So as a driver in Pennsylvania, it's a part of your duty to do vehicle registration renewal on time.
Renewing your vehicle registration is not a tough deal. This article will discuss the easy steps you can follow for PA vehicle registration renewal.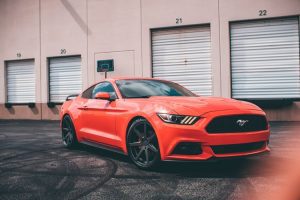 Why not drive with expired driving registration? 
In Pennsylvania, your ID mostly lasts for four years, and it costs around $35 per renewal. On your ID expiration, you are legally banned from operating a vehicle. 
If you are driving with an expired registration, it is significantly riskier because you might get pulled over anytime by a cop, which can cost you an expensive ticket. 
So play (read drive) safe!!
Also Read: https://www.enrollblog.com/onboard-cameras-allow-disabled-quadcopters-to-fly/
Here is How you can renew your expired vehicle registration.
Make sure you are following all the rules set by PennDot.
You can go for any method – in-person renewal, online or by mail renewal as per your choice.
Another thing to remember is, you must have a copy of expired registration, the current PA insurance card of the vehicle, and the mileage (current) of the vehicle.
1) In-person registration renewal
All you need to do is submit a registration renewal notice and payment of
fees at the local PennDot agency.
If you've lost or have not received the PA vehicle registration renewal notice, submit a completed request for registration (though this is not a time-efficient method, it's not advised as a first choice). 
2) Online registration renewal
You can visit the PennDot portal and enter the license number together with renewal fees.
Again make sure you should have your current address and name in the file.
Apart from this, many other online sites are providing this facility easier than this one. You can check them out.
This is a fast and easy method and hence preferable.
3) For registration renewal by mail
You'll get a mail for a registration renewal notice no matter which method you will be choosing.
If you do not want to go after a lot of stuff, just following the steps mentioned in it and mailing that notice to PennDot's address (that is indicated in the notice) along with payment will get your registration done.
No one wants to waste their time. So save your time and go online or by mail method for vehicle registration renewal (at least we advise the same).
How to change your vehicle's title/ name?
If you are buying or selling your vehicle in PA, a title is required. 
In case you have lost your title, you can get a duplicate one. Please fill the form MV-380 and mail it to PennDot's email address along with the payment fees.
Now let's talk about changing the title.
Changing the vehicle title is not a tough deal in PA. But always remember that the vehicle's title should be notarized. 
Always sign the title in front of a notary public NA. It confirms your true identity.
The common question is, what if you have recently moved to a new residence?
Well, you can change the address by the given method.
If you have a Pennsylvania registration and are not moving out of state, fill the form MV-63 to add your current address.
For any of the above changes, first, you will need to complete one of the below-listed forms:
Learner's permit 

Commercial driver's license 

Non commercial driver's license
A photo ID card is a must. 
Here is a list of renewal cost as per your vehicle
Passenger vehicles – $38.00

Motorized Pedacycles – $9.00

Motorcycles- $20.00

Truck and Tractor- depending upon weight, it can cost from $64.00
to $2,326.00.
The penalty for expired registration in PA is $500, so it's best to keep checking for the registration renewal notice to keep yourself away from paying this high amount.
Golden advice: – Renewal costs are always less than penalty.
Is driving with expired registration a punishable crime?
Mostly driving with an expired license is not a crime equivalent to an arrest. However, license suspension could be a probable consequence.
In severe cases, you might be penalized with several thousands of dollars fines and jail imprisonment too. You may qualify for bail in this offence.